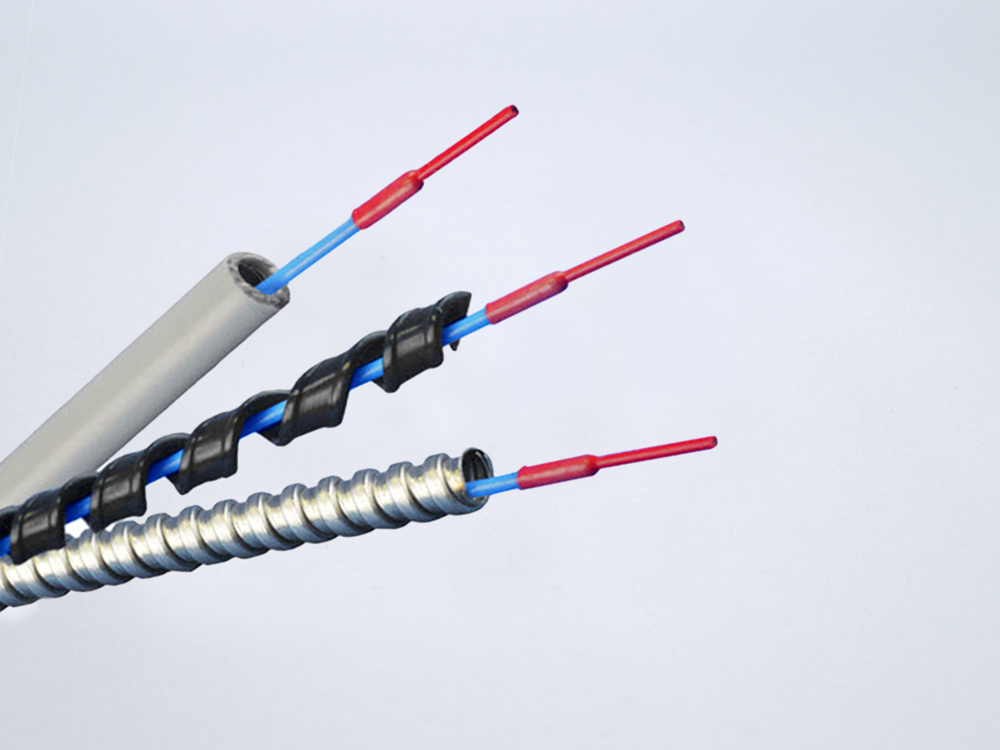 TS Multipoint
Accessories
For multipoint temperature monitoring, custom engineered bundles of multiple TS series fiber optic temperature probes provide turn-key solution for specific applications.
Example: Down hole temperature monitoring
Solution: A custom bundle of discrete TS probes are accurately positioned along bundle length for monitoring temperature gradients along hole.
Benefit: Economical solution where limited number of monitoring points is required. An 8-point configuration is perfect match for FOTEMP8-TRAFO 8-Channel DIN Rail Mount Signal Condition. For a few staggered measurement points, a few TS sensors and a 4-channel FOTEMP4-PLUS provide a very easy-to-use and economical multipoint temperature measurement solution compared to more expensive Distributed Temperature Sensing (DTS) and Fiber Bragg Grating (FBG) systems.
Where multipoint temperature and/or strain sensing along the length of a single fiber is needed, Micronor Sensors offers innovative FiSens Fiber Bragg Gratings and Interrogators with up up to 30 measurement points (minimum 2mm spacing) along a single fiber up to 500 meters.
Specifications
 Temperature range

Maximum —200°C to + 300°C

depending on temperature rating of probes and materials used

Length
Up to 2000 meters
Connector type

ST

Other connector types available

Probes
Any TS series fiber optic temperature probes
Specifications subject to change without notice
Features
Application specific, turn-key solution
Custom engineered sensors
Custom engineered bundles with multiple TS series sensors accurately positioned along length of bundle for discrete position monitoring
Example: down hole measurements