Applications
MICRONOR offers a range of Linear Absolute Encoder solutions for applications where linear position must be precisely monitored, and electromagnetic or high voltage immunity is required.  Examples include:
MRI Peripherals and Medical Device
MRI guide surgical and biopsy robots
MRI phantoms
Functional MRI (fMRI) research
EMC test systems
Hydraulic-powered cylinders and booms
Mil/Aero Directed Energy and Radar applications


Linear Encoder Products and Solutions:
If  you are looking for Incremental Linear Encoders, use this Link
Draw Wire Encoders consisting of a Draw Wire Module coupled to a MR332 Rotary Position Sensor. Draw Wire Sensor options available in lengths from 1 meter to 50 meters.
EC-TD5325 MRI Safe Pull Tape Absolute Position Sensor (contact Micronor sales for information)
MR330-1 DIN Rail Mount Controller for mounting in control cabinets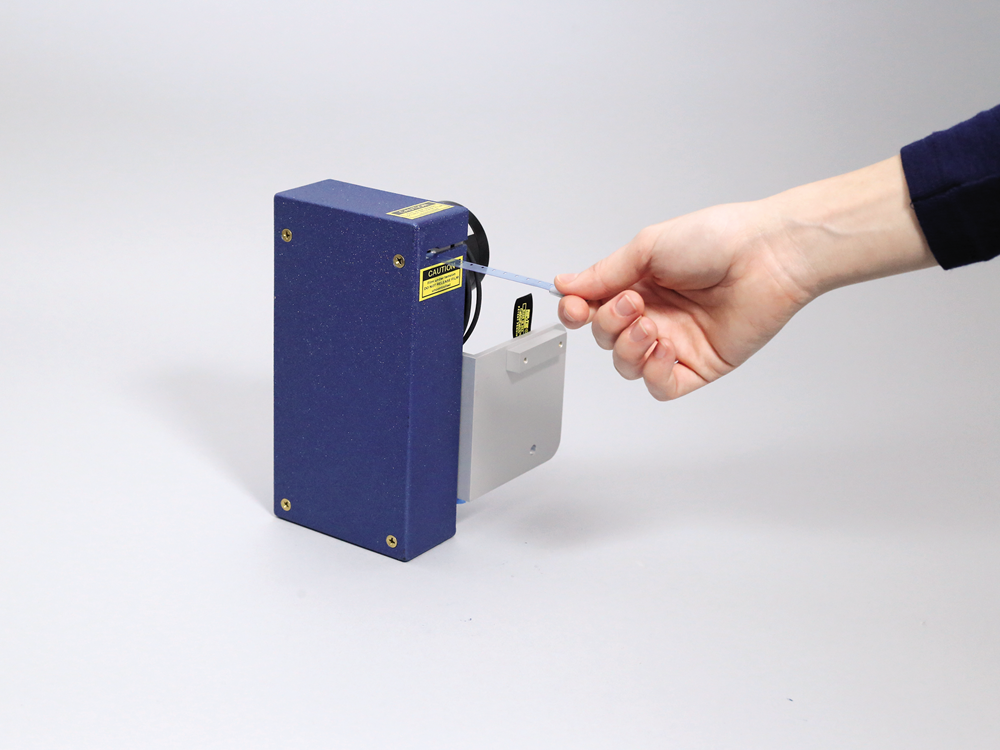 EC-TD5325 MRI Safe Pull-Tape Linear Cradle Position Sensor
The EC-TD5325 MRI Safe Pull-Tape Linear Encoder System is an innovative all-optical, passive design which is immune to any electro-magnetic interference such as magnetic fields, lightning and high voltages. Its non-metallic construction makes the sensor entirely MRI safe, being both immune and invisible to magnetic fields.