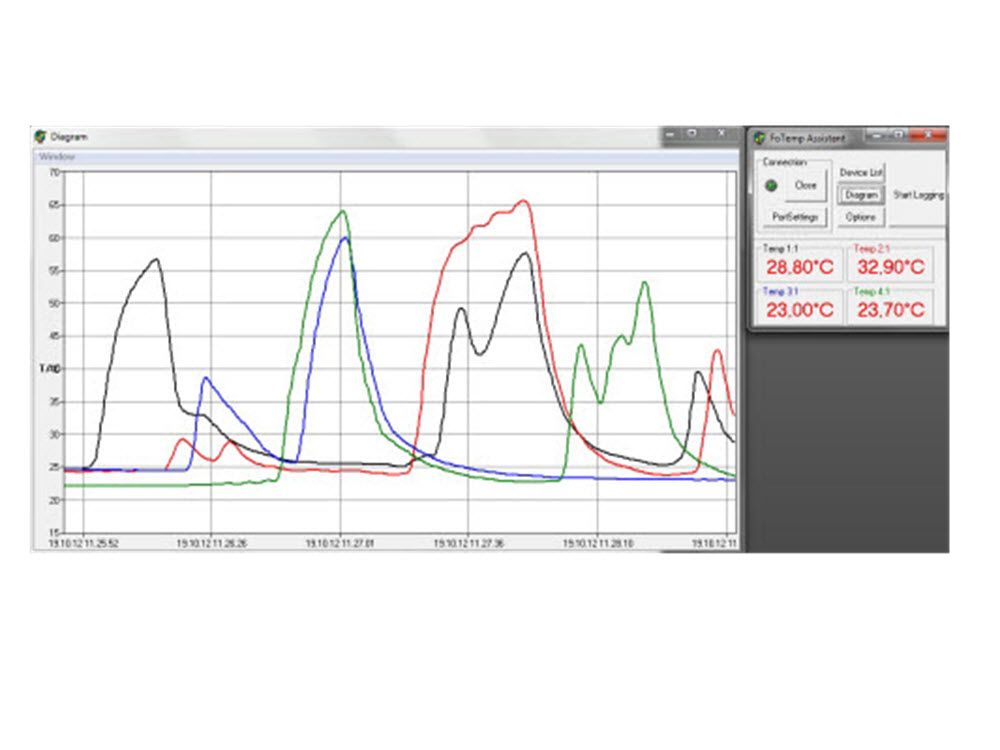 FOTEMP-ASSISTANT
Multichannel Data Logging Software For Use With Any FOTEMP Interface Unit
FOTEMP-ASSISTANT display and data acquisition software is included with all FOTEMP signal conditioners and interfaces. The software provides a flexible graphical display and record of the temperature and temperature gradients – both real-time and historical.
Current V2 Version: 2.1.1.1.9, Windows Installer for Win 7 – 10, Released May 2017
Older V1 Version, Self-Contained Program, Released August 2008
NOTE: If using USB connection, be sure to install the FTDI USB VCP Driver before connecting the FOTEMP unit to your PC. Note the Virtual COM port (VCP) number assigned to the FOTEMP unit when starting up the FOTEMP-Assistant software.
Features
Microsoft Windows-compatible
RS232 or USB compatible
User-friendly graphical interface
Supports one-point calibration
Min and Max temperature limit can be set per channel
Automatic storage of data (data logging)
Data can be exported to a Microsoft Excel file
TO ORDER
Call 805.389.6600