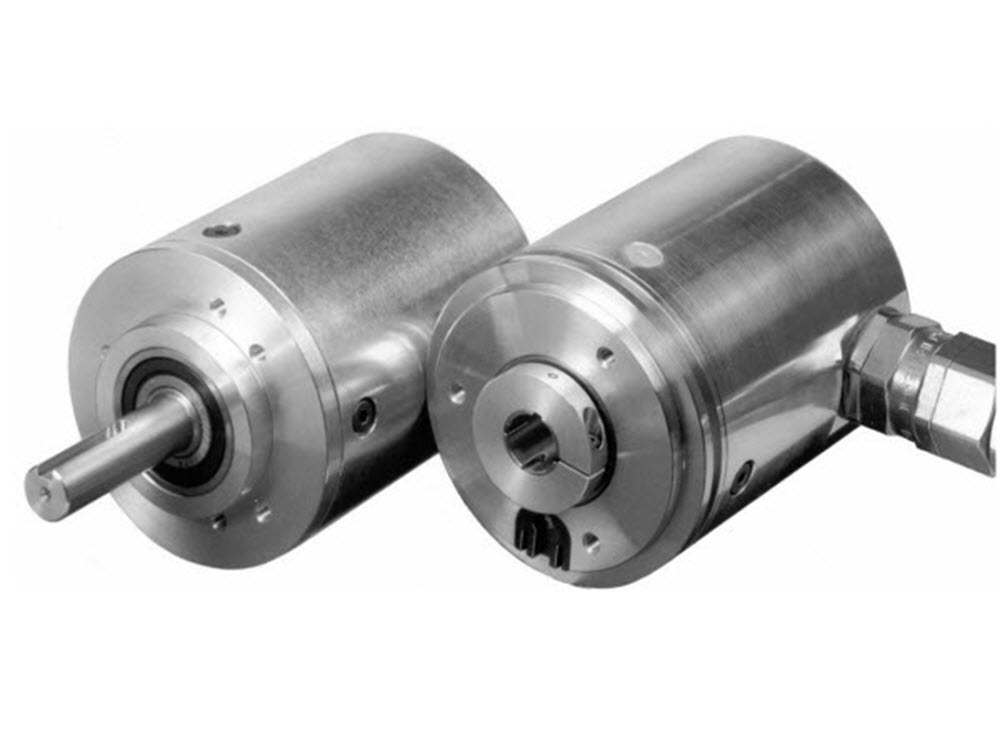 In addition to our fiber optic encoders, Micronor offers a wide range of conventional electronics-based absolute single turn optical and magnetic rotary encoders.
Single turn models are offered in either shafted (ESA/ESAX series) and hollow shaft (ENA/ENAX series) models. Encoder sizes available range from 36mm to 100mm OD. Interface options for single turn encoders are either analog (0-10V or 4-20mA) or digital (SSI/BiSS, parallel, RS485).

Multiturn models are offered in shafted (ESAM series) and hollow shaft (ENAM series) models

Types and options include standard performance, ATEX certified, high temperature, high resolution and extra heavy duty

Encoder sizes available range from 36mm to 100mm OD. .

Interface/output options include SSI, Profibus and CANopen
In this section, we have deliberately limited the selection to the most popular models sold in North America. If you do not find a compatible configuration for your application, please contact Micronor sales or visit our factory website www.micronor.ch.
There are EX certified (Explosion Proof, Class I, Div 1/2) encoders available in this category. However, if you are specifically looking for "Inherently Safe, Simple Appartus" encoders or position sensors, then consult the category Fiber Optic ATEX Encoders which actually applies to all of our ZapFREE® fiber optic encoders and sensors.
>>Article: Sensing The Motion – Rotary Position Sensors – Electromechanical, Electronic and Fiber Optic