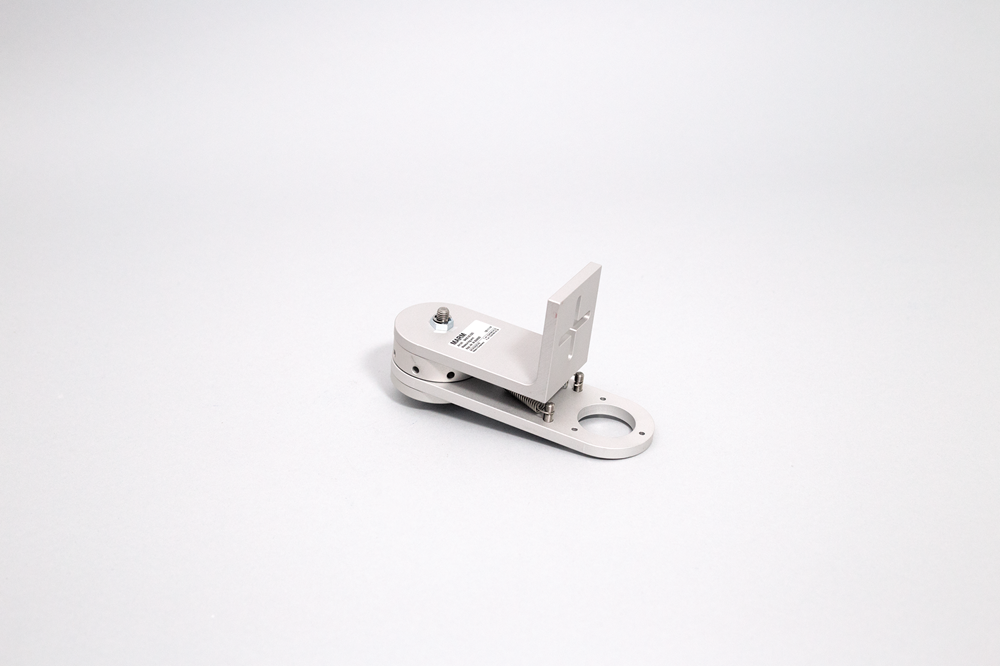 8400.00.020
Standard MRAD Measuring Arm Only
Requires separate Encoder and Wheel
For Hot Melt Applications, here are typical Encoder and Wheel Used:
ESI58HA.1265.36000, high resolution incremental encoder, 36'000 ppr
EC-TD5350-10MM, 0.5-meter high temperature wheel
Specifications
The MRAD Measuring Wheel System is utilized in combination with a rotary encoder to measure material in the wood, paper, metal, textile and plastic industry – or even monitor speed of a conveyor system.
Base Plate
Variable in 4 directions
Mounting
9 setting positions in 40°

 

steps
Pressure
Max. 40N, adjustable
Spring pressure available in any position
Features
Variety of wheel coatings are available dependent on material to be measured.
Choice of wheel diameters offer metric or imperial (english) measurement
Compatible with all types of Size 58 incremental and absolute encoders, including optical, magnetic and fiber optic.
Downloads