MR303 Series
Fiber Optic Linear Incremental Encoder
MICRONOR introduces the world's first commercially-available MRI Safe linear position sensor system for OEM motion control applications. With 100µm resolution and 50µm accuracy, MR303 Linear Sensor is the ideal solution for medical, MRI, robotic and industrial applications where position and speed must be precisely monitored, and electromagnetic immunity and invisibility is required. The sensor works in conjunction with the MR302-2 OEM Controller which enables the sensor to integrate with conventional PLC controllers and servo drives.
The position sensor is immune to any electromagnetic interference, such as magnetic fields, lightning, high voltage and radiation. Being fabricated from non-ferrous and non-metallic materials, the sensor is also completely transparent to electromagnetic fields. The sensor's magnetic invisibility also makes it the ideal position sensor for use in Super Paramagnetic Relaxation Measurements in which extremely small magnetic fields are measured. These attributes allow the MR303 sensor to be safely used in and around the MRI bore and does not produce any imaging artifacts.
This high precision linear encoder provides the means for performance enhancements of existing MRI systems as well as enabling new MRI applications and medical devices.
MRI cradle position
MRI robots
MRI phantoms
Functional MRI (fMRI) research
Medical apps requiring patient-instrument electrical isolation
EMC test systems requiring position sensors with RF transparency


Product lines:
MR303 MRI Safe Linear Incremental Sensor
TD5334 series  Encoder Film Strips
MR302-1 DIN Rail Mount Controller for mounting in control cabinets
MR302-2 OEM Controller – a low cost, small form factory Controller for embedding into OEM products and systems
Check out the following video to find out how this innovative sensor works:
MR303 Linear Encoder Demonstration Video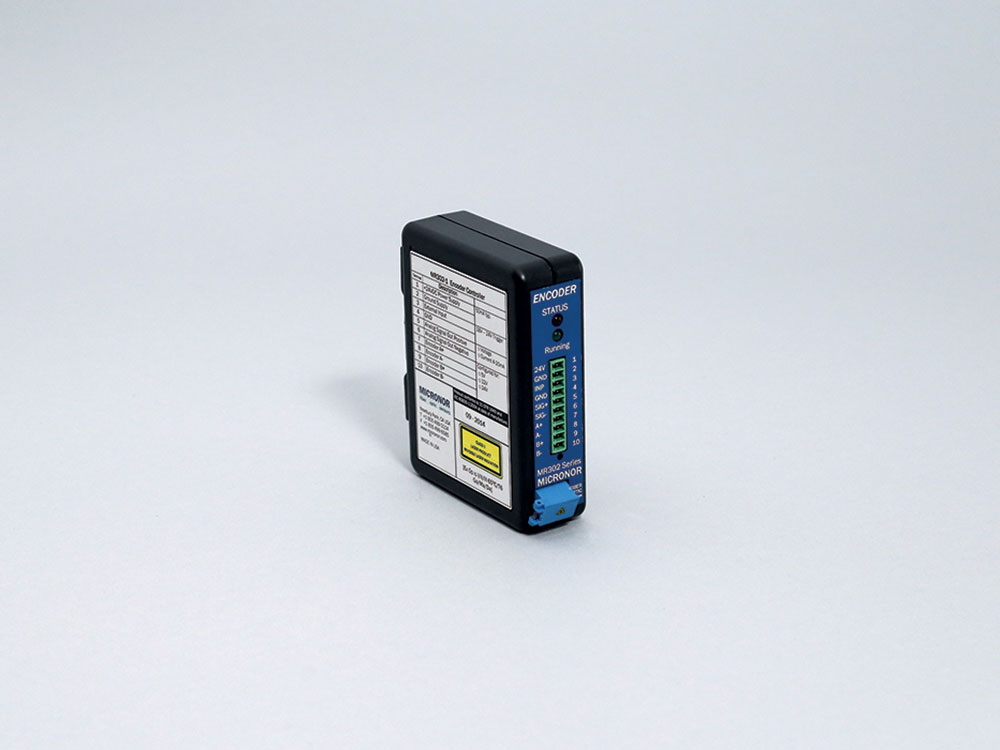 MR302-1 Controller
The MR30X series fiber optic position sensor system is an innovative all-optical design immune to any electro-magnetic interferences such as magnetic fields, lightning, voltage, and other harsh environment conditions. The MR302-1 Controller works with any of the MR30X series fiber optic incremental encoders – rotary or linear. The Sensor is connected to the Controller via an industry-standard 62.5/125μm duplex multimode fiber optic link. The controller keeps track of position and also calculates the RPM or linear speed of the connected encoder. Both position and speed can be read via Modbus/RS485 serial interface, USB or analog output. The analog output can be configured for either ± 10V or 4-20mA output.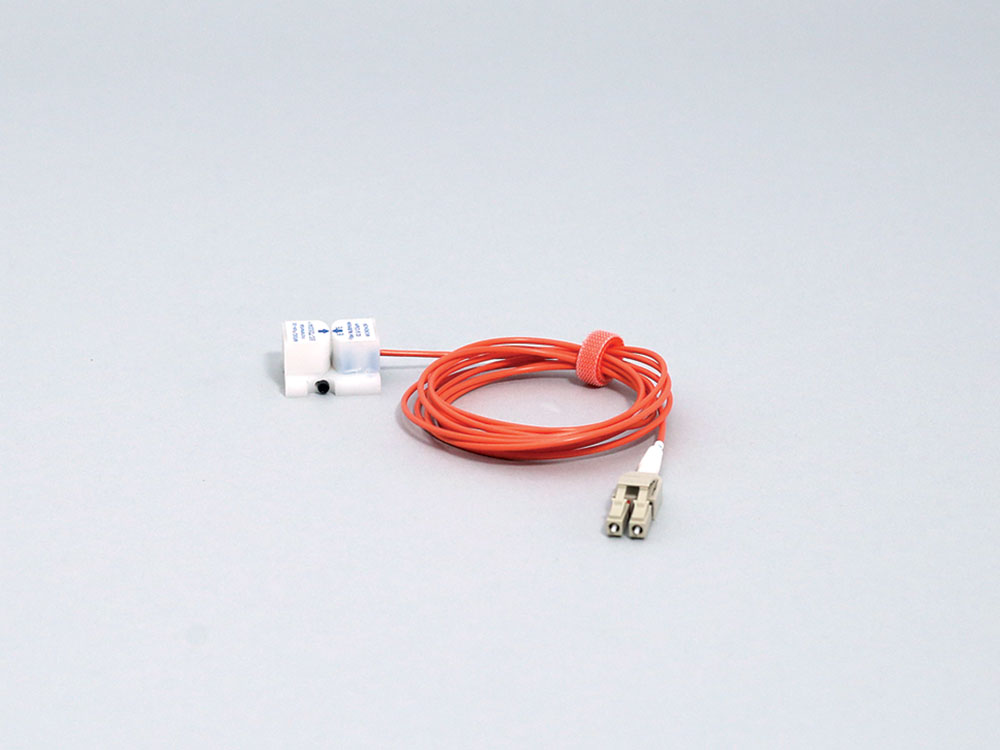 MR303 Sensor
The MR303 series fiber optic linear position sensor is an innovative all-optical, passive design which is immune to any electro-magnetic interference such as magnetic fields, lightning and high voltages. Its non-metallic construction makes the sensor entirely MRI safe, being both immune and invisible to magnetic fields.
As an incremental system, the absolute position must be set every time the system is powered up. To automate this process, Micronor has developed a special "homing" zone left or right of the film's active area. In operation, the mechanical system starts up in the "homing" zone and moves towards the first line in the active area. This corresponds to the reference or index position on a conventional encoder. As the sensor moves into the active area, the counter can correctly track the absolute position.